The Syrian Golan: Five Decades of Occupation
This photo essay documents the story of the Occupied Syrian Golan since 1967. Chapter 1 lays out the history and political background of the region. Chapter 2 explores the illegal Israeli settlements built in the Occupied Syrian Golan and, finally, Chapter 3 recounts some of the struggles in the daily lives of the indigenous Syrian population.
Photographer : Filippo Menci
Text: Marta Bitorsoli, Sara O'Malley, Dr. Nazeh Brik
Al-Marsad-Arab Human Rights Center in Golan Heights – March 2016
Chapter 1: 1967, Israel invades, occupies, forcibly transfers Syrians and destroys their villages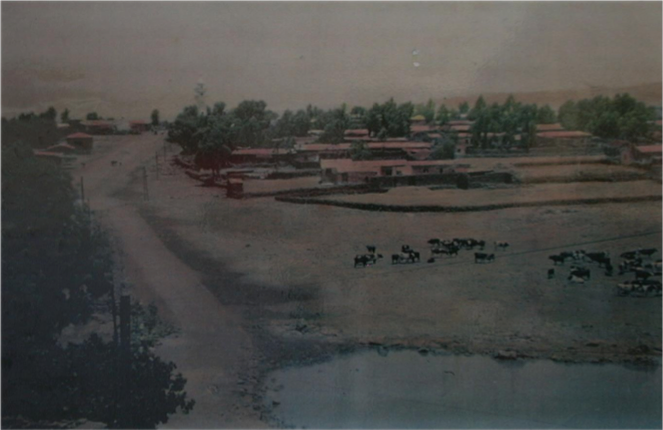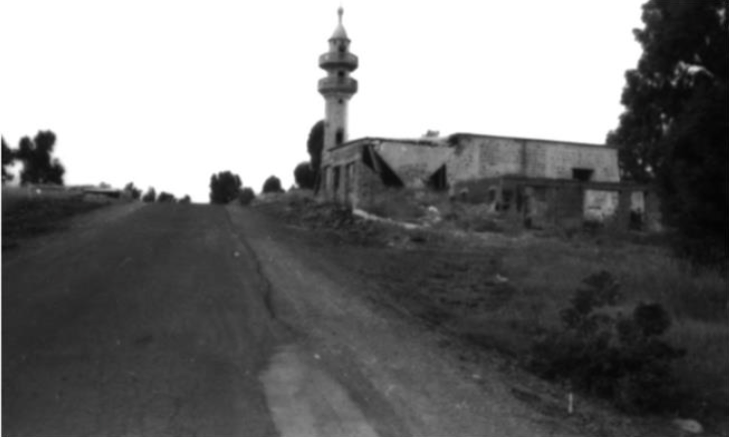 1) The village of Al Khushniyeh before it was destroyed by the Israelis following 1967 occupation (archive photo), and the Mosque of Al Khushniyeh abandoned after 1967 war and destroyed by military training.
The area known as the Syrian Golan is a mountainous region and plateau in southwest Syria that borders Lebanon to the north, Jordan to the south, and Israel to the west. The overall landmass of the Golan is 1,860km2, which is approximately 1% of the total landmass of Syria. From a military perspective, the Golan offers exceptional geo-strategic value with commanding positions overlooking southern Lebanon, much of southern Syria as well as northern Israel. The mountainous terrain peaks at 2,224 meters above sea level at what is known as Mount Hermon or Jabal al-Shaykh in Arabic.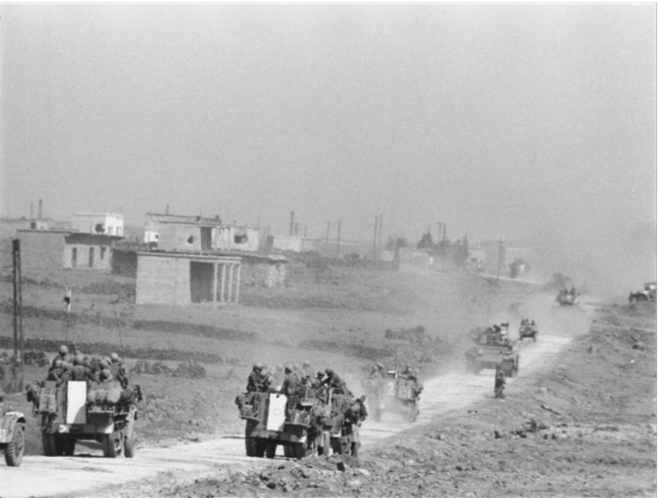 2) Israel occupies the Golan, 1967, archive photo.
During the first few days of the 1967 Arab Israeli War, at an Israeli Military General meeting, General Rehabam Zeevi declared that the Golan had to be cleared of its population. Israel seized and occupied 1,250 km2 of the Syrian Golan (roughly 70% of the Golan, containing 344 villages and farms). The Israelis secured control over its natural resources, cleared it from its indigenous population and forcibly transferred approximately 131,000 out of 137 occupied Golan inhabitants into Syria.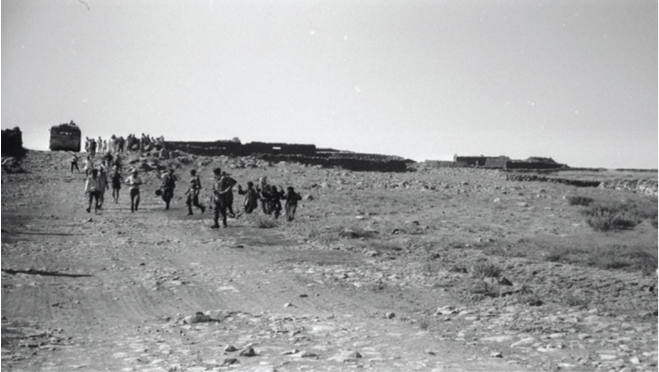 3) Evacuation of Syrian civilians, hands raised, from their homes in the Syrian Golan by the Israeli forces.
Israel's widespread, indiscriminate destruction of civilian property which was not justified by absolute military necessity amounts to a war crime and a grave breach of the Fourth Geneva Convention. Only six Arab villages remained in the extreme north of the Syrian Golan: Majdal Shams, Masa'da, Buq'atha, 'Ein Qinyeh, Al Ghajar, and S'heeta with a remaining population of 6,400. In 1970 S'heeta's population was evacuated, the village was partially destroyed and a military post was built in its place. It was completely destroyed in 1974 after the war and with no compelling military reasons; its population was forcibly transferred to the neighboring village, Masa'da. Therefore today only five villages remain. Forcible transfer is a crime against humanity under the Rome Statute of the International Criminal Court. The inhabitants of S'heeta are still fighting today for the return to their village. The right to return is guaranteed under International Law.
To continue reading download the PDF:

  The Syrian Golan: Five Decades of Occupation